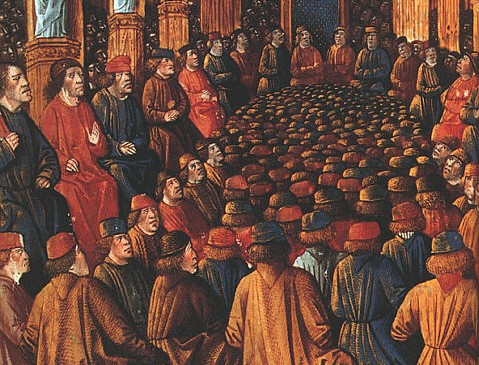 Voices of the Vampire Community (VVC)
Public Meeting – November 20, 2013
Transcript PDF:
http://www.veritasvosliberabit.com/images/VVCPublicMeeting11.20.13.pdf
Attendees:
Abyah – Russian Vampire Community
Acrophobic Pixie – Black Swan Haven (BSH)
Belfazaar – House Of Mystic Echoes & New Orleans Vampire Association (NOVA)
DarkFess – Russian Vampire Community
Gabriel – House Lost Haven
Horus Sat – Italian League Of Real Vampires (ALIRV)
Imon – Les Vampires & Dark Nations Administrator
Heidica Northernlight – Norwegian Vampire Community
Isealdor – House Etherium & New Orleans Vampire Association (NOVA)
Merticus – Atlanta Vampire Alliance (AVA) & Suscitatio Enterprises, LLC
Octarine Valur – House Valur & South African Vampyre Alliance (SAVA)
Reija – Independent Representative
Jeanette – Nexus Noctis German Vampire Community
Scarlet Ravenwing – Blue Ridge Vampyre & Otherkin Alliance
Spurn – Danish Vampire Community
Vyrdolak – By Light Unseen
Discussion Agenda:
a. Examining The Prevailing Dogma Of The Vampire Community – A Three-Part Question: Has the vampire community become too rigidly dogmatic for dialogue? Various groups believe they each know 'the truth' or 'what real vampires are all about' and react to conflicting views with ridicule, sneering, dismissing contrary views, or instantly claiming that they are being criticized or even victimized.  If yes, why do you believe as a community we have become increasingly intolerant of diverse points of view?  Is it possible to allow for less rigid dogma and discussions while remaining respectful of each other's beliefs or opinions?
b. Realistic Expectations Of Attempting To Protect The Vulnerable – A Four-Part Question: For many years we have debated whether, and how, to protect new or vulnerable participants of the vampire community from leaders or groups that are perceived (by some) to be unethical, abusive, or disseminating misinformation. Thus far, we have been unable to collectively agree on which leaders or groups are 'bad' and what to do about them.  Are we realistically able to protect others from their own naiveté, wishful thinking, or ardent stupidity?  When does trying to 'police' such a diverse and unfocused grouping of participants as the vampire community simply create more divisions and negativity?  Is there a more productive use of our time?  If so, what is it and how should we best arrive there?
c. Searching For Answers & Aging Out Of The Vampire Community – A Three-Part Question: Have you noticed a steady decline in individuals searching for guidance about real vampirism since the mid 2000s?  In essence, have organized vampire groups become the gatekeepers of the existing quality information on vampirism rather than pathfinders of new ideas and explorations into real vampirism?  Does anyone ever permanently 'age out' of the vampire community or do they merely step into the shadows while tending to personal matters or pursue their personal vampirism in private?
d. Our Evolving Relationship With The Media – A Four-Part Question: What, if any, changes have you noticed by those who are in the public eye as related to what the media is seeking from vampires they interview?  Has television media altered their desire for a particular style of dress, behavior, or backdrop when filming?  Is the media across various mediums beginning to allow review and revision of the footage or articles prior to airing or publication?  How has this changed, or not, in the past several years compared with a decade or more ago?
e. Critically Evaluating How We Appear To The Outside World: A Three-Part Question: Do you believe the vampire community is serious enough about how it appears to the outside world?  Many participants in the vampire community complain about documentaries, interviews and other depictions of real vampires that highlight the melodramatic and colorful participants of our community. However, many of these same individuals embellish their social media profile pages with lurid art, photos of themselves with fangs and bloody mouths, black capes and heavy make-up, and with other macabre or grim materials.  Is it possible for us to be horror-centric, embracing of the fantastical, or Goth theatrical 'for fun or lifestyle' and expect the media or the general public to be able to differentiate, understand, or ultimately accept us as harmless?  Is such a notion realistic, or even fair?
Voices of the Vampire Community (VVC) Public Meeting Transcripts:
April 27, 2008 – http://www.veritasvosliberabit.com/images/VVCPublicMeeting04.27.08.pdf
August 9, 2008 – http://www.veritasvosliberabit.com/images/VVCPublicMeeting08.09.08.pdf
December 6, 2008 – http://www.veritasvosliberabit.com/images/VVCPublicMeeting12.06.08.pdf
April 25, 2009 – http://www.veritasvosliberabit.com/images/VVCPublicMeeting04.25.09.pdf
August 30, 2009 – http://www.veritasvosliberabit.com/images/VVCPublicMeeting08.30.09.pdf
December 20, 2009 – http://www.veritasvosliberabit.com/images/VVCPublicMeeting12.20.09.pdf
June 16, 2010 – http://www.veritasvosliberabit.com/images/VVCPublicMeeting06.16.10.pdf
March 22, 2011 – http://www.veritasvosliberabit.com/images/VVCPublicMeeting03.22.11.pdf
March 25, 2012 – http://www.veritasvosliberabit.com/images/VVCPublicMeeting03.25.12.pdf
September 23, 2012 – http://www.veritasvosliberabit.com/images/VVCPublicMeeting09.23.12.pdf
November 20, 2013 – http://www.veritasvosliberabit.com/images/VVCPublicMeeting11.20.13.pdf