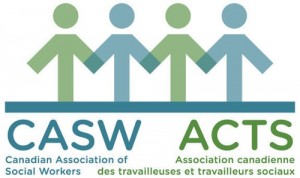 A significant academic paper by Dr. DJ Williams pertaining to real vampirism and the vampire community (subculture) has been published in Canadian Social Work; a publication of the Canadian Association of Social Workers.
"Social Work, BDSM and Vampires: Toward Understanding and Empowering People with Non-Traditional Identities"
D.J. Williams, PhD
Canadian Social Work – Volume 15 Number 1, Fall 2013; Pages 10-24
http://www.casw-acts.ca/en/resources/publications/canadian-social-work
Abstract:
Social workers are obligated to embrace human diversity, challenge social injustice, and work to empower vulnerable populations. Two separate, but somewhat related, law-abiding populations that remain hidden due to legitimate fears of marginalization and oppression, including among social workers, are the BDSM and real vampire communities. In an effort to educate social workers who likely will encounter (whether knowingly or not) individuals with BDSM or vampire identities, this article discusses current scholarly literature on these communities and their practices. Suggestions for empowering people who practice BDSM or vampirism are also provided.
Les travailleurs sociaux ont le devoir de tenir compte de la diversité humaine, de s'attaquer à l'injustice sociale et d'aider les populations vulnérables à se prendre en charge. Deux populations respectueuses des lois, distinctes bien qu'elles aient des caractéristiques communes, vivent dans la clandestinité en raison d'une peur légitime d'être marginalisées et opprimées, notamment par des travailleurs sociaux; il s'agit en l'occurrence la communauté BDSM et celle de vrais vampires. Voulant éduquer les travailleurs sociaux qui (qu'ils en soient conscients ou non) vont vraisemblablement venir en contact avec des personnes dont l'identité est liée au BDSM ou au vampirisme, cet article se penche sur la littérature savante relative à ces communautés et leurs pratiques. On y présente aussi quelques suggestions quant à certains moyens pouvant permettre aux personnes qui s'adonnent au BDSM ou au vampirisme de se prendre en charge.