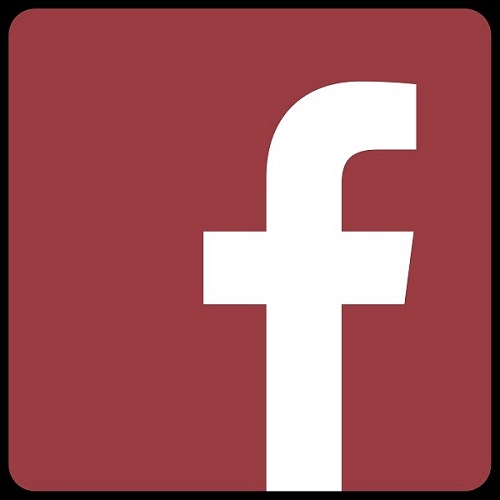 VOICES OF THE VAMPIRE COMMUNITY (VVC)
Global Vampire Community Discussion - March 22, 2018
News Articles:
'A Grand Illusion': Seven Days That Shattered Facebook's Facade
Olivia Solon for The Guardian – March 24, 2018
https://www.theguardian.com/technology/2018/mar/24/cambridge-analytica-week-that-shattered-facebook-privacy
Why Have We Given Up Our Privacy To Facebook And Other Sites So Willingly?
Alex Hern for The Guardian – March 21, 2018
https://www.theguardian.com/uk-news/2018/mar/21/why-have-we-given-up-our-privacy-to-facebook-and-other-sites-so-willingly
"This Is A Slow Roll": Silicon Valley Insiders Think That Facebook Will Never Be The Same After The Cambridge Analytica Scandal
Nick Bilton for Vanity Fair – March 20, 2018
https://www.vanityfair.com/news/2018/03/facebook-will-never-be-the-same-after-the-cambridge-analytica-scandal
'Utterly Horrifying': Ex-Facebook Insider Says Covert Data Harvesting Was Routine
Paul Lewis for The Guardian – March 20, 2018
https://www.theguardian.com/news/2018/mar/20/facebook-data-cambridge-analytica-sandy-parakilas
The Cambridge Analytica Files – 'I Made Steve Bannon's Psychological Warfare Tool': Meet The Data War Whistleblower
Carole Cadwalladr for The Guardian – March 18, 2018
https://www.theguardian.com/news/2018/mar/17/data-war-whistleblower-christopher-wylie-faceook-nix-bannon-trump
Facebook's Role In Data Misuse Sets Off Storms On Two Continents
Matthew Rosenberg & Sheera Frenkel for The New York Times – March 18, 2018
https://www.nytimes.com/2018/03/18/us/cambridge-analytica-facebook-privacy-data.html
Timeline & Assorted Discussions By Merticus & Zero (House AVA & Suscitatio Enterprises, LLC) From 2010 To 2016 Concerning Facebook & The Vampire Community:
June 16, 2010 – Merticus: "… Facebook participation will soon account for the bulk of the remaining social networking interaction within the vampire community with active numbers (those discussing real vampire-related topics with regularity) below 1,000 persons spread across dozens of groups/pages."
December 2, 2010: Merticus completes the migration of Vampire Community News (VCN) from the existing Suscitatio (VEWRS) Ning Group founded in late 2008 to Facebook Groups.  Merticus had already expanded existing RSS feeds on Websites, Forums, Ning, MySpace, etc. for Vampire Community News (VCN) to Twitter at @VampireNews on June 13, 2009.
March 22, 2011 – Zero: "PRIVACY: The best solution? No one anywhere should have a Facebook account, or participate in any other social networking. Period. These are tools designed to make someone else money off of your loss of privacy. If you really want to protect your privacy online you will have to give up your social network playtime."
July 18, 2011 – Merticus & Zero: "We can create a safer community by building explicit ideals about keeping one's personal identifying information secret on the internet and in real life to the best of our ability. We can discourage the use of personally-identifying email addresses, the sharing of names, phone numbers, or addresses, accessing vampire related websites from work computers, and especially the tendency to let one's Facebook (or other social network) serve double-duty for both nightside and dayside friends. Unless one's identity was compartmentalized at the initial onset of participation in the vampire community, then that individual will be forever at risk to possible exploitation. Therefore, it's important to monitor what information and conversations we engage in publicly, keeping track of what we've have shared about ourselves with others and being more cautious before giving freely of our trust."
Real Vampire Community Personal Safety & Privacy Awareness
http://atlantavampirealliance.com/educational/safetyprivacyawareness.html
March 4, 2012 – Merticus: "Records and security are reason [we] will never operate outside of the forum and why we conduct our meetings on IRC."
March 25, 2012 – Merticus: "Pardon me for reiterating some of what you may have already read, but I believe it goes to the core of why there's often the perception that the "vampire community" is not functioning or everyone is somehow intentionally refusing to work together for the "welfare and education of all". Many self-identified vampires have migrated from forums, web groups, and other closed-discussion boards to Facebook and their time in the community is now spent almost exclusively via their cell phones. This exodus of people are being huddled tightly together in an increasingly smaller number of available groups and the lines are being blurred between those among us who are lifestylers, religious, fetish, sanguinarian, psychic, pranic, and everything in-between "vampires". Everyone brings to the table their own subjective reality of what it means to be a legitimate part of our community and therein lies the cause behind much of the bitterness and outright hatred some have displayed in the past year. I would contend that one's self-identify with the loosely defined concept/condition/state of being/et. al. of 'vampirism' is entirely dependent on the individual and no more or less valid than the next person. How well we get along with one another is directly dependent on our acknowledgment and tolerance of these differences."
April 13, 2012 – Merticus: "The last 40+ Facebook comments illustrate one of the factors contributing to some in the vampire community deciding they no longer wish to participate in discussions of any type in open vampire-related fora. They cite the hassle, trepidation or monotony of having to constantly defend every statement they choose to make line by line. When the effort required to participate in the vampire community outweighs the perceived benefits by doing so, many choose to step back and focus on more important and less argumentative modes of communication. They would rather spend their time with those who desire an exchange of tactful and respectful discourse rather than become mired in an atmosphere of over-analyzation, nitpicking and psychological vampirism."
Voices of the Vampire Community (VVC) – Public Meeting Transcript – 09.23.12
(b). Unintended Consequences Of Facebook & Smartphone Social Networking – A Four-Part Question: (1) What are the pros and cons of Facebook groups for conducting vampire community discussions? (2) Do you believe that Facebook and other smartphone-centered social networking platforms are enabling behaviors and attitudes which would not have otherwise presented in more structured forums, blog, and static website postings? (3) Are self-identified vampires capable of achieving a broad environment of respect, cooperation, and non-combativeness without fragmenting into smaller tribes of like-minded individuals who choose to break off from the broader group? (4) Do you believe the time has come to evolve past the highly subjective distinctions between the OVC (Online Vampire Community) and VC (Vampire Community) now that most of us are connected by technology, smartphones, and blended online/offline interactions? In other words, should we more formally recognize that we are all sociologically part of the same community but share very diverse and sometimes irreconcilable differences in how we interpret our identity and/or practice our personal vampi(y)rism?
September 23, 2012 – Merticus: "(1) Facebook has become a necessary evil for keeping touch with many from the vampire community despite the obvious (or should be) privacy concerns and endless number of vampire-related groups/pages. It's horrible for archiving content and searching for answers to questions previously answered in older threads, next to impossible to effectively moderate unless you are observing 24/7, notorious for people posting whatever stray thought pops into their mind, etc. It's good for being able to link to most of the "active" participants in the vampire community should you wish to invest the time tracking them down and hoping they don't report you to Facebook for trying to add them as a friend. Personally I prefer the established forum style interactions where people typically thought about what they were writing before they posted a reply. Though I am glad the majority of the active community is on Facebook and not Tumblr, Ning/Spruz, or other smaller, convoluted, and otherwise terribly interfaced social networking services. (2) I believe that the smartphone-centered social networking platform/communities are bringing individuals/groups together that otherwise would have remained isolated – either by choice or ignorance. This blending of personalities and viewpoints has led to an increase in "drama" and interpersonal hostilities – something I don't think we could have avoided. A notable example of this are participants from the Gotham (or New York City) vampi(y)re community joining Facebook groups and communicating with non-NY/NJ/Tri-State vampires of vastly different backgrounds and cultural histories on the subjects of real vampirism, donors, hierarchy, and so forth. Both sides are coming to realize that their respective communities did not develop in a vacuum or without borrowed traditions and distinct ideological divides exist. Many have asked me why I don't use the ban hammer more often on the Vampire Community News (VCN) Facebook group and the main reason is because I'm not looking to further isolate individuals into other groups, be accused of bias against a particular individual/clique, or assume a central arbiter role for social behaviors in the community. I would like to keep the primary discussion focused on community news related matters – not general discussions. This is also why the moderators close the threads after a certain number of replies or after warnings go unheeded to cut out particular behaviors. I'm no fan of Facebook. I use it because that is where the sea of humanity has seemed to congregate – vampi(y)res among them. The vampire community needs to be careful with whom we are communicating (criminals, pedophiles, scam artists, etc.) over this more open medium and not allow this platform to undermine what we've accomplished. (3) Honestly? Probably not. I think earnest attempts can be made for encouraging greater respect or at the very least more appropriate or civilized behaviors but there will always be those who aren't willing to play well with others. There will also be individuals who view themselves (or their ideas about vampirism) or their groups as superior to the larger community and will choose to isolate themselves in their own closed-off niche or area of the community. (4) After nearly two-decades of OVC (Online Vampire Community) versus VC (Vampire Community – implying offline) distinctions I would really like to see this line of demarcation be sat aside. I believe we're now mostly all interconnected via our smartphones and other technology and the people we know offline we communicate with online and often vice-versa. This said, I think people who have never met other self-identified vampires in person (face to face) need to make a concerted effort towards doing so as the opportunity permits. I've met well in excess of 200+ self-identified vampires over the last decade and would not trade these interactions with those I've had online or even over the telephone. I hate to put a damper on some people's perceptions, but if you're reading this transcript via your computer, tablet, or smartphone I consider you to be part of the "online vampire community". This doesn't mean you aren't also part of the "offline vampire community" or a group that doesn't like to socialize with sanguinarian/psychic/etc. vampires aka "other vampi(y)re community". Those choosing to make blanket statements swearing off the entire "online vampire community" often appear self-centered and woefully ignorant of the benefits of working with others who share differing opinions. Playing this card in order to cast the perception that you're "above the fray" or "offer something exclusive and intimate that can't be obtained elsewhere" is disingenuous to those who most admire you. Some of us are never going to agree with the reasons we identify as vampi(y)res but at the very least I think we should be willing to concede that we're all part of the "Vampire Community or Subculture". Our identities as "real vampi(y)res" are not as black and white as sanguinarian, psychic/psi/pranic, and living vampi(y)res. We self-identify as "real vampi(y)res" for different reasons and perhaps for some of us because of the pressures of wanting to be accepted by a disparate social group. Some of us are seeking medical answers, some of us are seeking to belong to magickal traditions, some of us are seeking personal improvement, and some of us are simply seeking to exist without being labeled or categorized."
November 20, 2013 – Merticus: "The latest trend seems to be blocking those who disagree with you completely on Facebook so their entire pages and posts aren't available to you – which creates even more issues when things come up in other groups/pages/discussions and people are clueless what you're referring to because some can view and some can't."
May 18, 2014 – Merticus: "Facebook is the catch-all at the moment, though the interface and ability to securely archive and carry on sensitive conversations is very lacking (and not suggested)."
September 2014: Increased proliferation of enforcement by Facebook of their 'real name and ID verification policy' affecting various social and subcultural communities.  This impacted hundreds of individuals within the Vampire Community who use(d) nightside names or rather pseudonyms / monikers for interaction on Facebook.
March 13, 2016 – Merticus: "For all the wonderful things that Facebook has brought us, the blind eye many of us turned while our core communities became inundated with all manner of persons waving their own vampire banners has led us to where we find ourselves today."
Please take a moment to answer the following two (2) polls below and add your thoughts on the Vampire Community News (VCN) Facebook group at
https://www.facebook.com/groups/vampirecommunitynews/

Loading ...

Loading ...