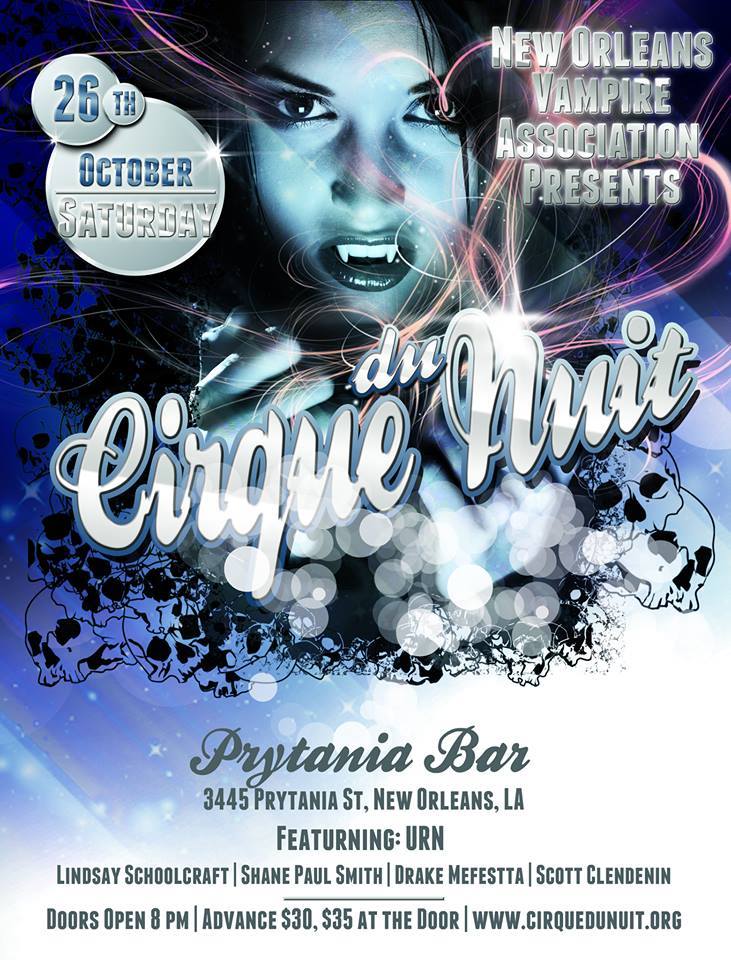 Cirque du Nuit
October 26, 2013
Come explore the circus of the night! Back by popular demand, the New Orleans Vampire Association presents Cirque du Nuit, a night of revelry in the world of the dark and unusual, on Saturday, October 26, 2013. A formal ball, formal attire and themed costumes encouraged, and masks are always welcome. Doors at the Prytania Bar (3445 Prytania St., New Orleans, LA) open starting at 8pm.
Featuring:
* URN
* Shane Paul Smith
* Scott Clendenin
Tickets are available at http://www.cirquedunuit.org/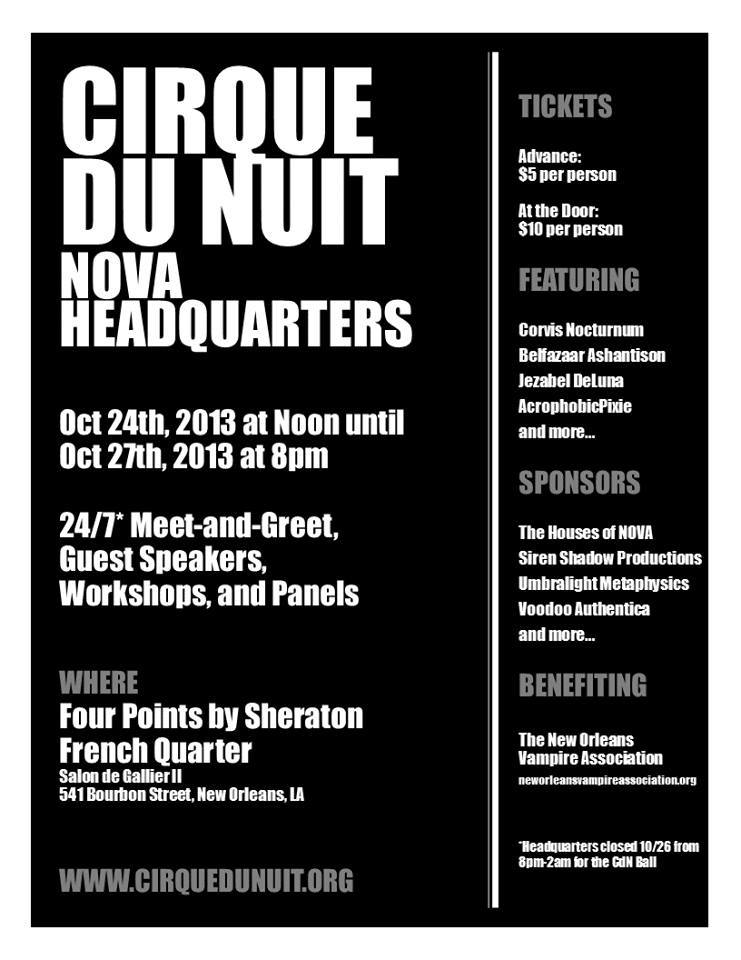 Cirque du Nuit NOVA Headquarters
October 24-27th, 2013
The New Orleans Vampire Association is pleased to present the Cirque du Nuit NOVA Headquarters.
Scheduled throughout the 4 days are guest speakers and workshops by
* Corvis Nocturnum
* Belfazaar Ashantison
* Jezabel DeLuna
* Acrophobic Pixie
and others…
Covering topics including
* Vampirism
* Zombies
* Energy Work
* Tarot
* Shielding
and much, much more!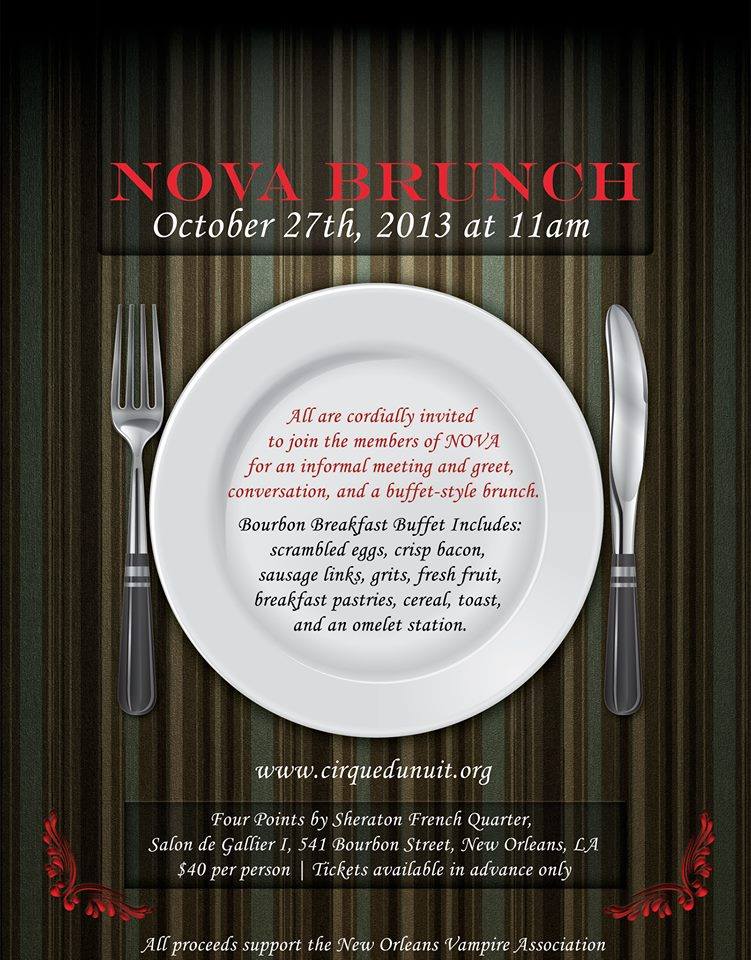 Come join NOVA for brunch!
All are cordially invited to join us for an informal meet-and-greet with the members of NOVA for conversation and a buffet-style Bourbon Street brunch on October 27th, 2013 at 11am.
Tickets are available in advance only and are available at:
http://www.cirquedunuit.org/