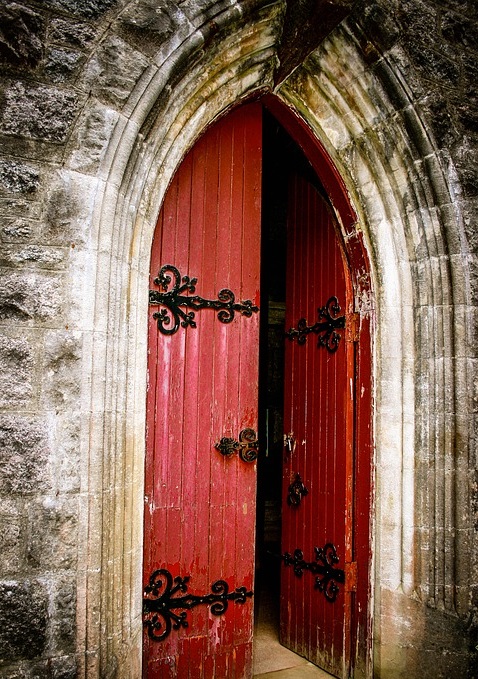 As many of you are aware, I took a year off from active involvement in the Vampire Community to focus on personal and professional development, to curb operating costs, and because I was satisfied that I had accomplished the goals of fostering academic and institutional research coupled with tempered public education about the Vampire Community. In other words, I 'retired'. This sounded like a perfectly reasonable explanation and one that would not be met with skepticism.
Unfortunately this was not entirely accurate… you see I traveled to Moscow in June 2016 ahead of the U.S. election to meet with ***** of the Russian Vampire Community where we discussed and laid the framework… oops wrong audience!
My level of hyper-involvement in this community both visible and unseen gave rise to a profoundly isolating existence. I found myself staring past the rich diversity of participants and collectives and into the depths of the dark underbelly of this subculture. I received death threats, was physically stalked, felt as though I had to look over my shoulder at dinners, asked to consult with attorneys and law enforcement on cases directly and tangentially connected to self-identified vampires and other subcultures, ironically was on the receiving end of targeted hacking attempts, instructed to mind my own business about the affairs of others if I wished to avoid unpleasant consequences, contacted on a weekly basis by the psychologically unhinged who thrived on wallowing in despair and destructive behavior, witnessed numerous persons in positions of influence advocating dangerous viewpoints, pressured by journalists for intimate (and in some cases completely disingenuous) interviews while trying to accurately represent more voices than just my own, and locked in a perpetual state of hyper-vigilance at safeguarding my privacy by censoring my activities and words online and offline. I become intensely conflicted and reached an impasse of what I felt comfortable sharing with even my closest confidants. Nothing about me signaled for others to think;
"Oh I should speak with Merticus, he's such an approachable and friendly fellow – so warm and fuzzy he is."
At some point in late 2016 I awoke, had my morning cup of single-origin coffee, and said screw this bullshit. I could either fully deploy my passive aggressive personality and subversive set of skills to tear down certain 'illusions' brick-by-brick or simply leave on my terms and reorder my priorities. With this particular community I chose the latter.
As many of you have recently noticed, I'm lurking back around the Vampire Community. I'm not here this time around to implement grand-scale research projects, grant interviews to every journalist who comes knocking, post monthly news recaps, invest countless and precious hours trying to wrangle a bunch of misbehaving bats, or discuss what 'vampirism' means ad nauseam. I'm not here to solidify power structures or engage in vampire politics with novices. I'm not here to declare myself 'Lord Merticus', demand loyalty, and build a secret harem of followers – that would so be '99 of me. I'm not here to stand in the way of progress by the younger generation or to scoff at the notion of unity or designs for grand apotheosis. I'm not here to be vindictive against those I know have stood against, spread false rumors, plagiarized, or otherwise been power-obsessed assholes towards me – we can start anew if you're brave enough to take that step. I'm not here to rail against your narcissism, elitism, or dishonor your traditions – we're vampires and it comes with the territory. I'm not here find myself, seek enlightenment, make apologies, or enable your fantasies.
I'm simply here to revel in the embrace of friends, bring people together to break bread and focus on what's important in life, to advocate personal refinement that's not dependent on one's identity as a lifestyler, sanguinarian, med-sang, psychic, tantric, magickal, donor, otherkin et al. because you're all the same to me, to encourage tolerance and not shy away from calling out hypocrisy, and most importantly to have more fun than should be allowed. Our society is changing and so are our established communities – not everyone will be able to come to terms with this and their resistance will only magnify their bitterness. Now's the time to bring close to you those who matter and who share your vision. You can either join me or ignore me; but know if you intentionally peddle your drama in my direction or attempt to throw shade on the warmth of my happiness you will be met with unpleasant consequences.
I'm back my fellow vampires and misfits – time to begin again!
MERTICUS
Atlanta, GA USA
Facebook MerticusX | Twitter @MerticusX | LinkedIn Merticus
Voices of the Vampire Community (VVC) | 2006 To Present
Vampire Community News (VCN) | 2008 To Present
Vampire Community Discussions (VCD) | 2016 To Present
Atlanta Vampire Alliance [AVA] | 2005 To Present
Atlanta Vampire & Goth Meetup Group (AVG) | 2002 To Present
Georgia Vampire Community (GVC) | 2013 To Present
Suscitatio Enterprises, LLC | 2005 To 2017
Undisclosed | 2000 To Present
Undisclosed | 1996 To 2005
Undisclosed | 1994 To 2000
Undisclosed | 1993 To Present
1 April 2018
PS: This isn't an April Fools' Day joke.